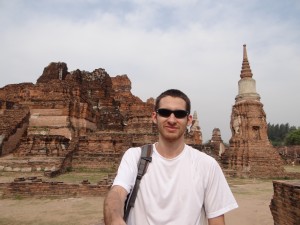 Only an 11 baht (3rd class) train ride from Lak Si station in Bangkok, takes you to the ancient capital of Siam (now Thailand), Ayutthaya. Which is a chill destination and a great place to go to get away from the city chaos that is Bangkok.
Exiting the train, you walk can either take a tuk-tuk or walk down the street just outside the station and grab the 4 baht ferry to the island (Ayutthaya is an island surrounded by 3 rivers).
Once on the island, cross the street and turn right into the market where the locals shop. Following the line of scooters and tuk-tuks the market continues for a block or two. If you cross the street at the end of the market, you find yourself in the main backpacker area, where there is a vast selection of accommodations. (follow the road lined with minibuses, you'll be on the right track)
Accommodations in Ayutthaya
There are Accommodation in Ayutthaya catering to all types of travelers from the extremely budget conscious  backpacker to the comfort seekers (starting at 100 baht/night depending on the season).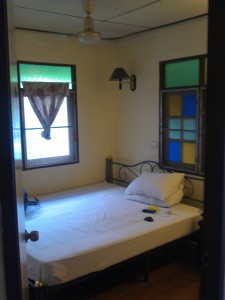 I stayed at the 'Ayutthaya Guest House' in a fan room with a shared bathroom, hot water and wifi for 200 baht/night.
Seeing Ayutthaya

Ayutthaya has many sites worth visiting (some of which have an entrance fees, many others are just scattered throughout the town) and there are many ways to explore. Be sure to get a FREE map from your guesthouse or a tour office
Walking – While one could walk the entire island on foot, I don't recommend it. I Walked throughout the market (more then once) and a few blocks away around the backpacker area and I wouldn't recommend doing any more then that by foot.
Bicycle – Biking Ayutthaya was incredible. I can not recommend it enough. There are bike tours available but I recommend doing it on your own. Just 40 baht/day (~$1.37) and you get to ride around the island with lock to secure your bike. (Getting your bike close to wherever you're staying will save you some hassle)
Set a rough itinerary of what you want to see and adjust it when crossing through Thai traffic might cost your life or you see a cool path that you'd like to check out.
Cruising wherever you please, you'll stumble across vendors, wats, ruins, markets, elephants, and smiling faces and you'll have the freedom to slam on the breaks when you zip past that ice cream vendor.
Wake up early to beat the tour groups from Bangkok and you'll feel you have the sights all to yourself (plus it's much cooler then during the day).
Boat – Throughout the backpacker area your will see boat tour sights which can be booked either through your guesthouse or the tour office for between 140-200 baht.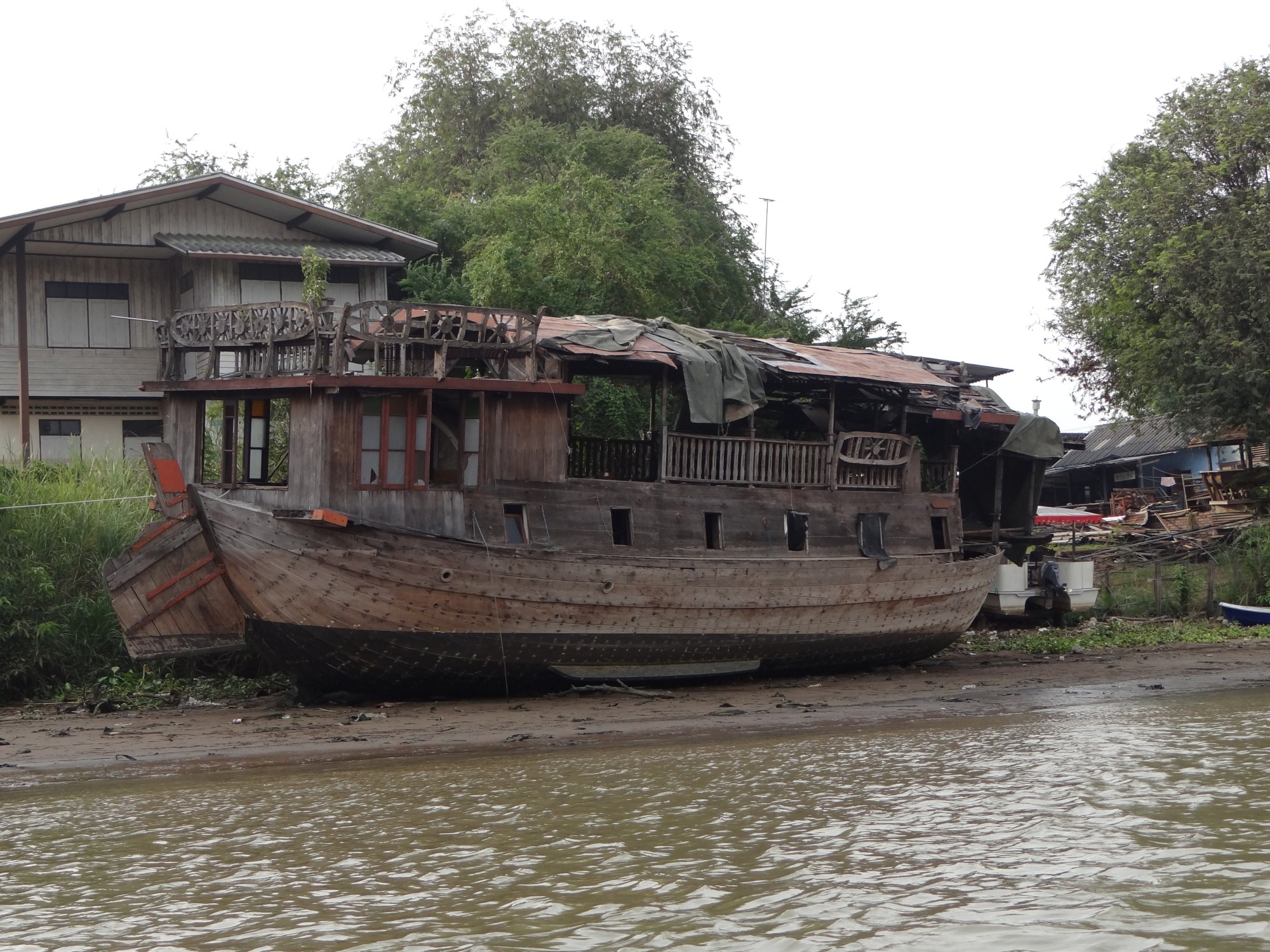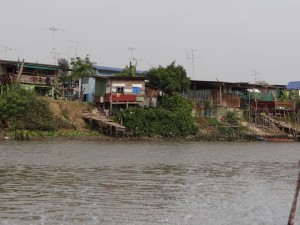 This is a great way to get a feel for the island and see some sites (they drop you off at different places to look around but they may or may not cover entrance fees)
All the local children, swimming in the river, will wave to you as your boat passes by.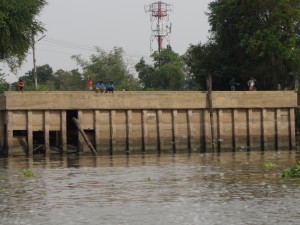 Other – The other options for exploring Ayutthaya include tuk-tuk and renting a motorbike. You may opt for these more expensive options but they are a far second from riding a bike.
Eating in Ayutthaya
Eating in Aytthaya is much like eating else ware in Thailand (Par the the islands and tourist hotspots)
Good Thai food can be found everywhere, and for cheap too. Look for watch for where the locals are eating, plastic chairs are a good sign.
Prices in Ayutthaya, like most places, depend on where you are (water for example costs 5 baht/bottle at a 7-eleven, 10 baht/bottle at any street vendor or restaurant, and 20 baht/bottle at a Wat or other tourist hotspot.
More Pictures from Ayutthaya