Ko Samet island (spelled with many mixes of Ko, Koh, Samet and Samed) in Thailand is a resort style, tourist destination off the coast of Rayong (Central East Thailand). Getting to Rayong, is not hard, and Ko Samet transportation packages are advertised at most tourism agencies. Many people take a bus to the pier but I went with a group of couchsurfers in a car.
In Rayong, you'll need to make your way to one of the piers in order to hop a ferry (or rent a private speedboat) to the island. Be warned, buying a ferry ticket is not as easy as it seems. Touts try and sell you tickets at greatly inflated prices. Talk other passengers, see what they payed, don't be in a hurry, round-trip ferry tickets can get down to as low as 100-150 baht per person (<$5)
Once on the island you'll have the option of either renting transportation (quads (600-1200 baht/day), dirt bikes (~500 baht/day) & motor-scooters (300 baht/day)) or taking a shuttle (30 baht ($1) per person). If you decided to take the shuttle, you will be charged the foreigner price of 200 baht as an entrance fee into Ko Samet's National Park on your way to your guesthouse, those on motor-scooter may be able to sneak by unnoticed and forgo the fee (the guards never checked our tickets when we were on foot or on motorbike).
Ko Samet on a Budget
While Ko Samet is quite a bit more expensive then the mainland, there are a few ways of saving money on food, accommodations and alcohol. Before entering the resort area (from the pier to the park entrance) there is a small town. One can avoid the inflated costs of resort food find a restaurant with plastic furniture (they seem to always have the best food), I found their prices to be comparable to mainland prices. In addition to cheap food the town in Ko Samet also has a number of small guesthouse, that aren't advertised online, which are undoubtedly cheaper then the main resorts. Lastly, for those who like to drink, instead of paying 100+ baht per drink on the beach, head to the local seven-eleven, they sell bottles and mixers.
What to do on Ko Samet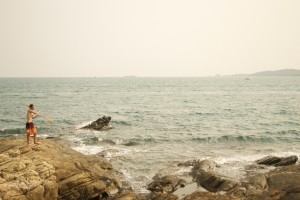 Ko Samet is covered with beautiful white sand beaches where you can enjoy the view with a drink in hand and catch some rays. Wandering vendors with come by to offer you fresh fruit, spicy papaya salad, and grilled chicken and seafood.
Those looking for a little more to do while in Ko Samet might want to explore the rest of the island. You can hike through the jungle or motorbike the hazardous roads to find your own secluded piece of paridise.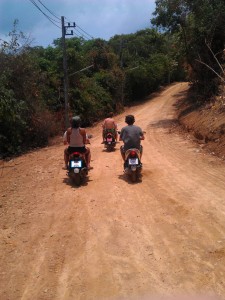 Not known as a 'party' island, Ko Samet does have a bar scene. Bars of all types awaken when the sun sets. You'll be able to find whatever music and entertainment you enjoy.
Spinning Fire with the Locals
While walking along the beach on my first day in Ko Samet, I stumbled upon a short Cambodian man named 'Tata' who was hammering a sign that said 'Fire Show' into the beach. Poi in hand, I asked about the show and explained that I was a fire spinner back in the states. Disinterested, he asked to see what I could do and I gave him a demo. He was impressed.
The next time Tata saw me walking down the beach, he got my attention and had me audition for the group's leader. They told me to come back later at dark and I'd get the chance to spin.
At dusk, I made my way back to the bar and was invited back to the prep room where they we're making their tools. I showed off my poi and they all took a turn playing with them. All of their tools were made with thin chains, wire and cotton, they'd never seen Kevlar wicks before.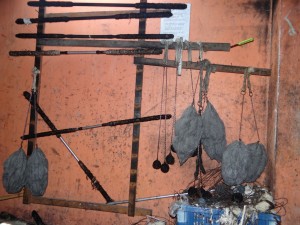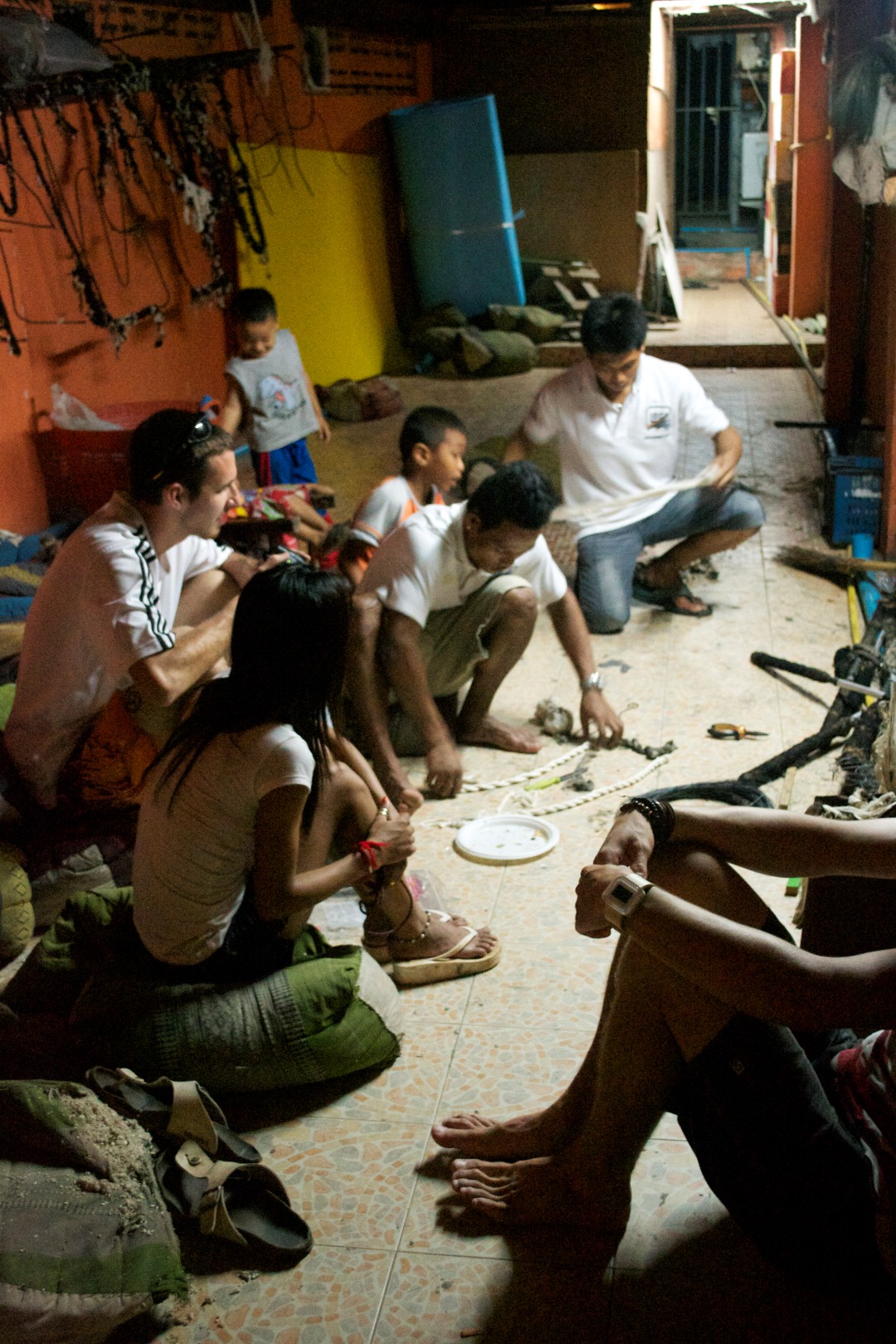 When It was time for the show to start, I was told I would be taking main stage as the second act in front of a huge crowd. The first performer was a fire breather that mixed flair bartending with his performance, then me, then more poi and contact staff performers. Once the stage acts were completed, the fire troop (of about 15 people) took to the beach in a coreographed performances spinning poi and staves, standing on top of each other and walking through the crowd. I'd never seen anything like it and it was an incredible experience.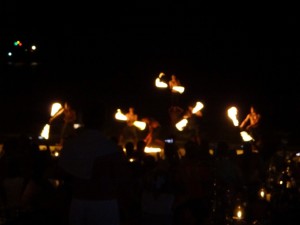 After the show, the stage turned into a dance floor and the beach turned into a bar/hookah lounge and I was given VIP treatment.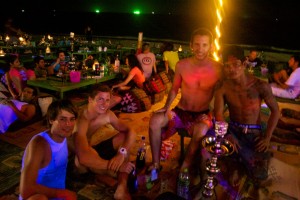 I only spent 2 nights on Ko Samet and I spun both nights. Though the fire group had years of experience on me, they'd never seen my style (or a westerner spin) and they invited me to come back and spin with them whenever I wanted.