A round purple fruit with a green stem, the Mangosteen is hands down, my favorite fruits in Southeast Asia (so far).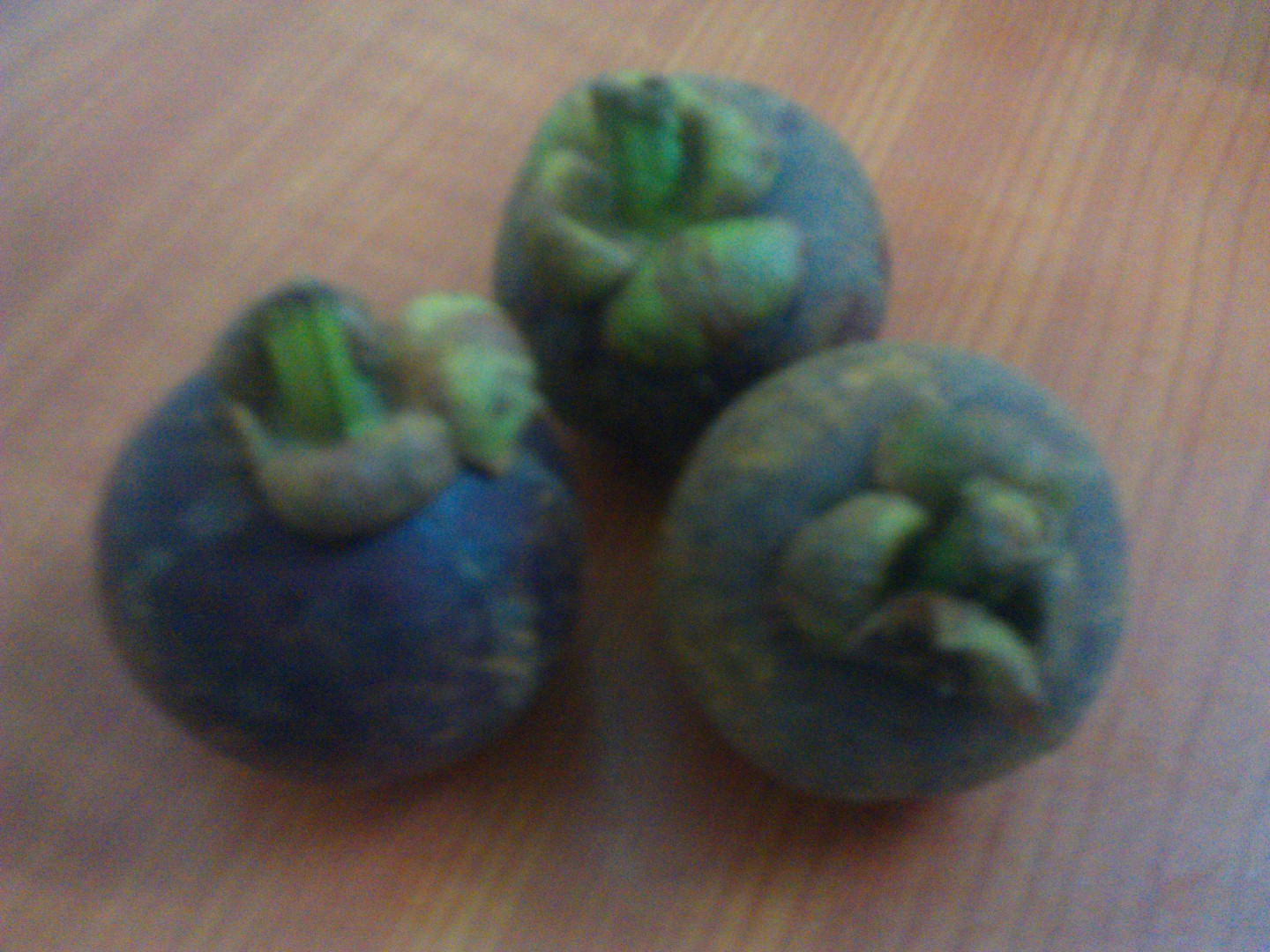 How to eat a Mangosteen
For those of you whom aren't familiar with mangosteen there is an easy way to access it's edible fruit.
First, grab the stem of the mangosteen, pulling it off with a twist.
Next, place your hands on either side of the fruit and squeeze, without much effort, the outer husk will split revealing the sweet, white fruit.
How Does a Mangosteen Taste?
It's hard to describe what eating a mangosteen is like but it's a sweet, refreshing, juicy fruit that everyone who's tried, absolutely loves.
Mangosteen often contains an inedible seed or two.
If you have to opportunity to try mangosteen, do!