What happens when the government takes a large chunk of beautiful beachfront property, then sells and leases it for development?
Nothing.
Not yet anyways.
On the western coast of Myanmar lies Ngwe Saung, a beautiful beach paradise with many resorts, clean sand and sun …but no one is there yet.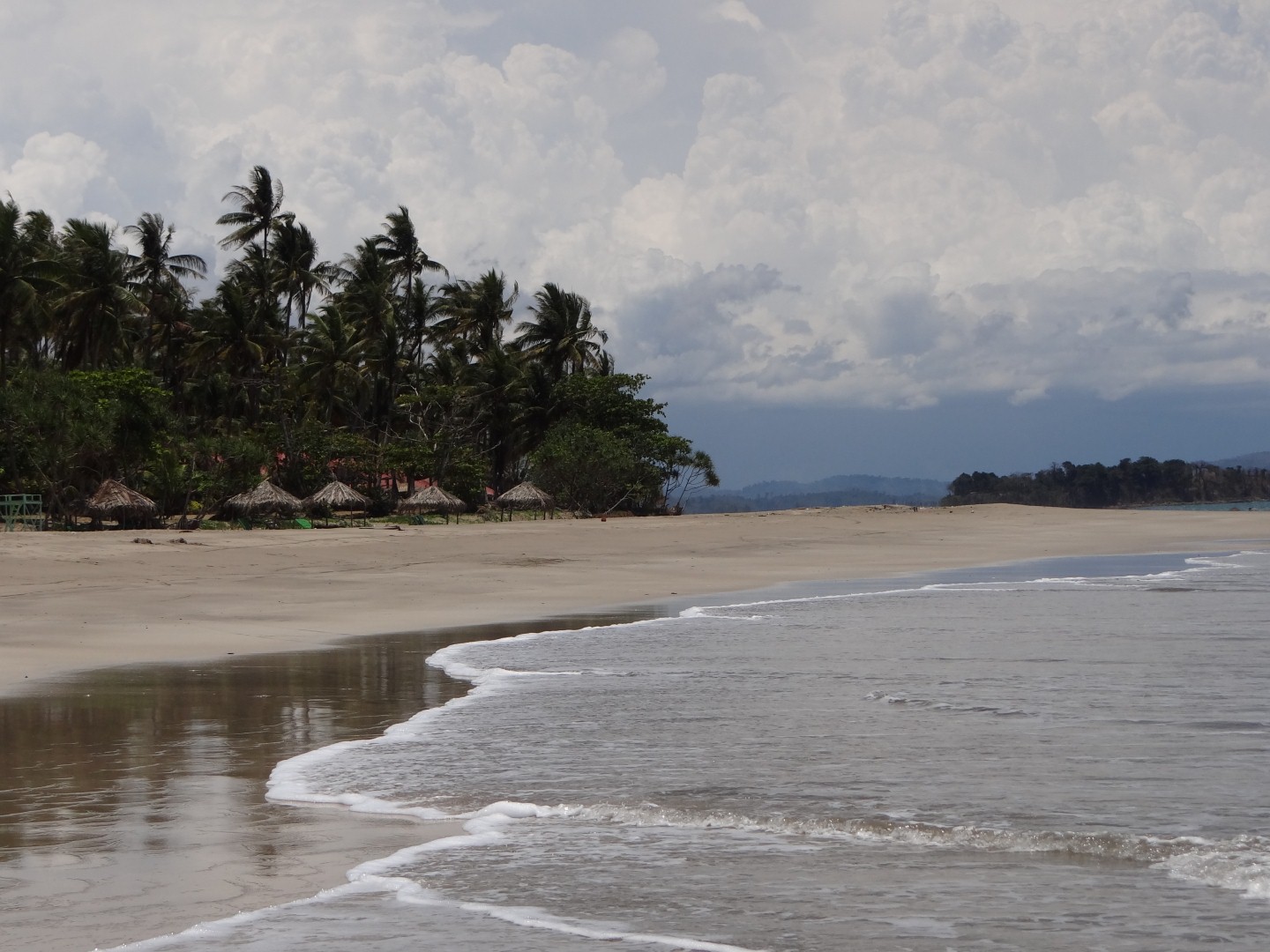 Though it was the low season, Ngwe Saung is not on most travelers radar because guide books (guide books don't work in Myanmar) sell it short.
 Ngwe Saung
After a grueling eight hour bus ride, curved around mountains and using unpaved paths, I arrived in Ngwe Saung where we were greeted by the typical touts… but they weren't typical.
The bus had six foreigners and we were the only guests here. Instead of shouting 'Taxi!? Taxi!?' the man asked us where we would like to go.
He knew all of the resorts and we told him we wanted to go somewhere cheap (there were places from $15-150/night).
One the back of each motorbike, we were taken to The Pearl ($20/night for a double). The ride cost 1,000 kyat ($1.10). The tout negotiated with the receptionist (the manager was away for a few days) and had extra beds brought to each room without the extra, typical charge.
We were in paradise.
The water was beautiful, the locals were friendly and eager to practice their English and no one was trying to force you to buy souvenirs.
Though foreigner pricing did exist in Ngwe Saung (One price for locals, one for Myanmar vacationers, and one for foreigners) most things in the market were still cheap.
Food at the resort restaurants ranged on average between 3,000-5,000 kyat a place ($3.30-$5.50) which was to be expected at a resort area (it was cheaper in the main town). An hour long Burmese massage cost just 5,000 kyat and a liter of Myanmar 'whiskey' was the same price throughout the country at 2200 kyat (~$2.50) a bottle (small 375ml bottles started at 600 Kyat).
As far as activities went in Ngwe Saung… you could charter a fishing boat for the day for 80,000 kyat ($88 for up to eight people) and go snorkeling around bat island (which was an awesome experience), rent motorbikes from some locals for 8,000 kyat ($8.80) a day and go exploring up the coast, swim in the beautiful warm blue water or catch some rays on the beach.
Ngwe Saung was a beach well worth visiting for anyone interested in relaxing in Myanmar (Burma).
Also note that this year the government is planning to run power lines to the area (resorts currently run on generators) so the cost for accommodations is expected to drop.