While it isn't fast, smooth, or on schedule, the train ride between Hsipaw and Pyin Uu Lwin is considered one of the top train rides in all of the world and was an incredible experience.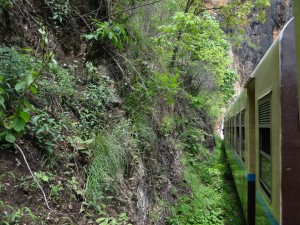 Getting Your Ticket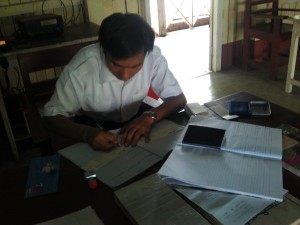 Since you're already traveling in Myanmar (Burma) you know how… bureaucratic traveling the country can be and train travel is no different.
Make sure to arrive early, passport and US Dollars in hand, to have a friendly official help you buy your ticket.
All of the record keeping is done on pen and paper and tickets are written by hand so even when it's your turn at the table, getting the ticket will take 5-10 minutes.
The cost of a ticket in upper class (really recommended over the wooden seats of lower class) are $6
The Journey
I took this journey headed south from Hsipaw and the first few hours were all scenic farmlands, jungles, and paths cut through rock. The track is not particularly straight and the cars often rock violently (Our train had a wheel slip the track causing a delay of over an hour) but in the padded seats of upper class it was more comfortable then I expected.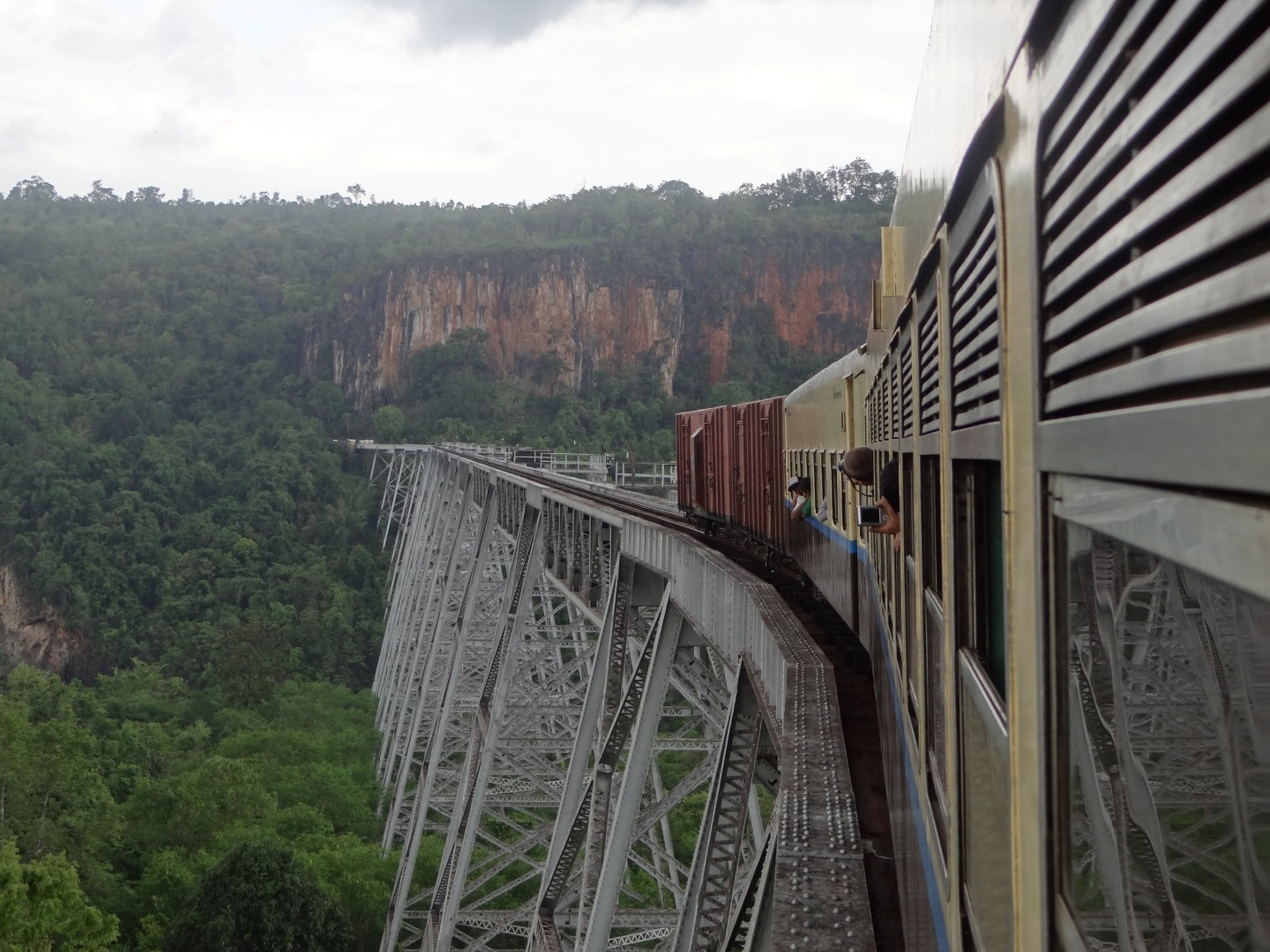 The highlight of the experience was the when the train slowly rolled over The Gokteik viaduct (a 120ft long bridge standing 335ft above the gorge below)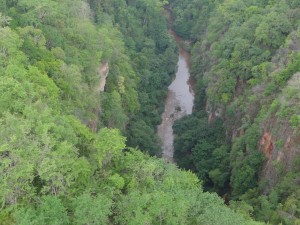 I, along with other travelers hanged from the train holding the handrail while standing on a step. There was no need to stay in your seat, no rules, just freedom. Looking straight down, into the bottom of the gorge, the experience was both intimidating and exhilarating and the view was incredible.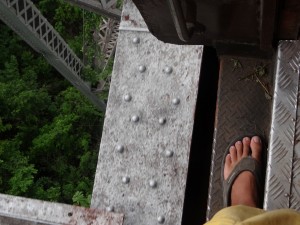 While it is possible to cross the bridge as a day trip from Mandalay, anyone visiting Hsipaw or Pwin Uu Lwin should try the train.