In northern Myanmar, about as far north as you can get without getting a travel permit, lies the small town of Hsipaw. In addition to being one end of one of the world's most impressive train journeys, Hsipaw is a quaint town that's worth exploring.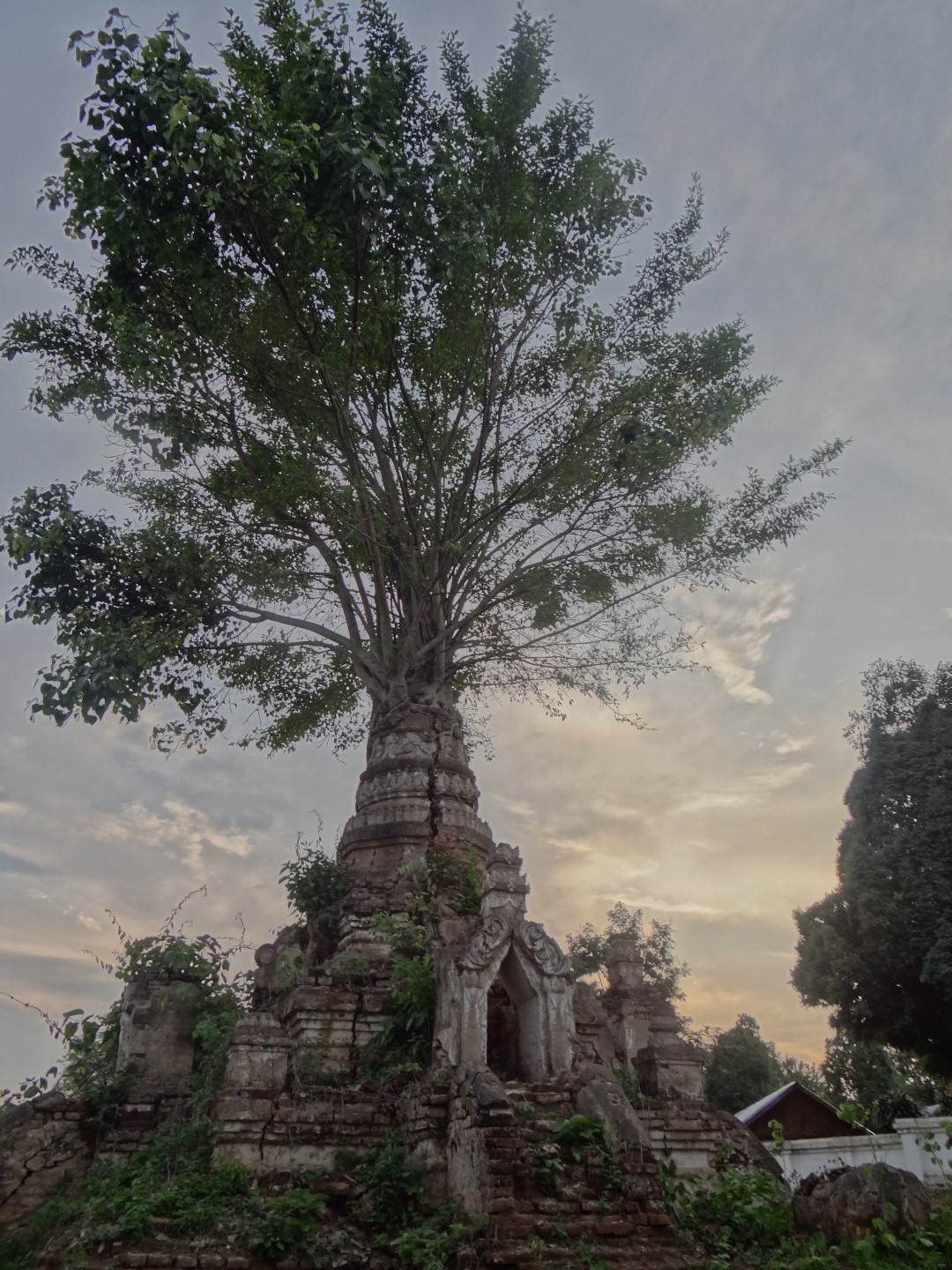 What to do in Hsipaw?
Hsipaw is a small town with little tourism (at least for now). You can rent a bike (or motorbike from a local) if you like, but getting by on foot is fine.
You can spend a few days walking around, stopping at food stalls and talking with locals.
When exploring the north end of Hsipaw, be sure to stop by Mrs. Popcorn's organic garden. She has a beautiful garden where you can kick back and relax while snacking on a fruit plate or drinking a smoothie. (The best watermelon I've ever tasted came from Mrs. Popcorn)
After you stop by Mrs. Popcorn's, be sure to head to 'Little Bagan' which includes a monastery and a small collection of pagodas.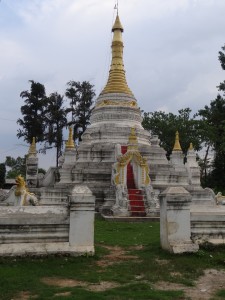 If you ever find yourself up really early, there is an EARLY morning market that ends at 6am that is among the most traditional markets I've seen in southeast Asia.
Since Hsipaw is relatively without tourism and a pretty quite place, I found the prices of almost everything in town to be among the cheapest in the country.
Around Hsipaw?
In addition to exploring Hsipaw, you can take a guided or self guided trek through local villages, through the mountains and to the waterfalls nearby.
There are small Shan State villages around Hsipaw that have their own distinct language and culture and they rarely see foreigners.
(I was lucky enough to be there during a local festival celebrating a monk's elevation in rank. There was local foods, dances, and a line of locals wanting their picture taken with the foreigners.)
Where to stay?
There are only a few guesthouses in Hsipaw. I recommend 'Lily's' for anyone in the area. They had Wifi and breakfast (like almost all of the guesthouses in Myanmar) and fan rooms start at around $10.
Where to Next?
In addition to the train route south (to either Mandalay or Pyin Uu Lwin), you can catch a bus from Hsipaw directly to Inle Lake. This helps keep backtracking to transportation hubs to a minimum.