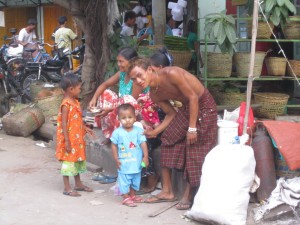 In my previous post about Yangon, I mentioned that most people like only one of the major cities (Yangon/Mandalay) and at first, I was no exception. Eventually I feel in love with Mandalay but only during my second visit.
During my first visit to Mandalay, I was staying in the tourist area and a combination of the heat, the people I was around and the rigid negotiation style of the locals, the oily food, everything had me frustrated and edgy.
I was tired of it all and ready to be anywhere else.
Shut in, in an overpriced guesthouse, getting work done on a Burmese internet connection, I bumped into one of the Dutch guys I'd been traveling with through eastern Myanmar (Yangon / Bagan /Ngwe Saung  ). They were a welcome sight.
We met a few other travelers and everyone wanted to go to Innwa so I offered to be the tour guide (I'd already gone). It was good that I did because that's where I met a local teen whom became my good friend in Mandalay.
I had a bus booked that day, headed east to Inlay lake to escape the weather a cyclone had brought to Myanmar. Hard rains, flooded streets, and even hail hit Mandalay.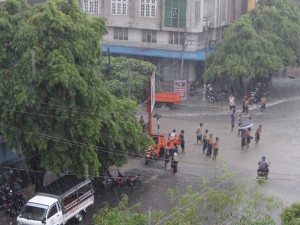 After Inlay, Hsipaw, an Amazing Train Ride, and Pyin Uu Lwin, I had a few days left before my flight to BKK so I headed back to Mandalay to give it a second chance.
Now more knowledgeable, and with a local friend, and a better outlook, I had a much better experience in the city.
Where to stay
One of the main reasons I didn't like Mandalay was the the location of my guesthouse.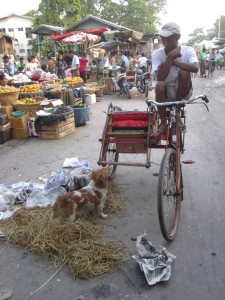 I've stayed at three separate guesthouses in Mandalay and getting away from the tourist area and surrounding yourself with the local experience is a must.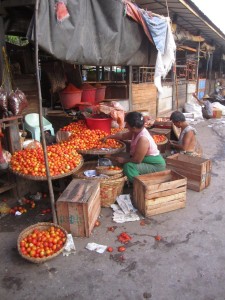 Stay in the Zegyo Market. I stayed at A.D. 1 and though a bit dated, its location was great. If I am ever in Mandalay again, I will 100% stay in the market once more.
A.D. 1's included breakfast was above average in my experience and was served on the roof which was great.
Where To Eat
There's good food scattered throughout the city and be sure to ask your guesthouse for recommendations.
My favorite Chinese restaurant in Mandalay is Mann Restaurant on 83rd between 25th & 26th and the best place for ice cream is at Nylon, nearby but …the best restaurant I've eaten at in Myanmar, is hidden away.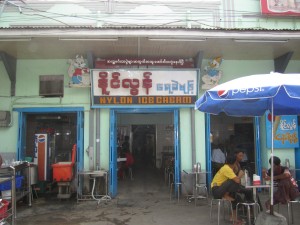 If you're adventurous enough to go looking for it, there's a great hidden gem, down an alley be side a shop that sells toilets somewhere on 84th between 26th & 27th. Walk down the alley and on the right, through a gate …see if you find it.
What to See and Do
In additional to walking around Mandalay and exploring the markets there are various sites and attractions of Mandalay.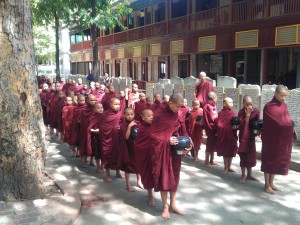 Most people enjoy going the surrounding ancient cities Innwa, Amarapura, Sagaing and Mingun. (Be prepared for Myanmar tourists to want to get a picture taken with you)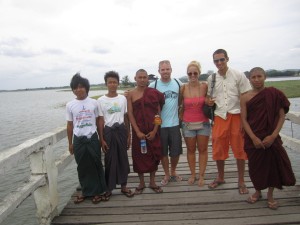 You can get an all day tour, rent a motorbike or use local transportation (what I recommend) to explore. Just make sure you can pronounce where you want to go and head to 83rd & 23rd, where all the local pickups go to catch a ride. The pickup to Innwa (home of the worlds largest teak bride) like most local fare, is only 200 kyat ($0.22) though they might try and charge you 500.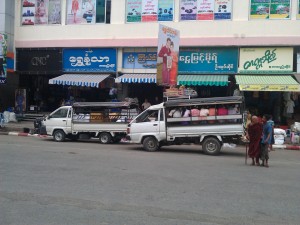 Ask the locals where to flag down the next pickup to wherever you'd like to go next. They're very helpful.
I ended riding on the roof of a shared pickup (holding at least 40 people) between Innwa and Amarapura and it was an amazing experience.