Figuring out Kuala Lumpors transportation network can be quite a challenge. If you find yourself heading to KL's Hentian Putra Bus Station to catch a plane or arrive via plane and want to catch a bus, you might find these directions useful. Note: KL has 2 airports and multiple bus stations. Make sure you know where you're headed.
Starting out from the Hentian Putra Bus
Station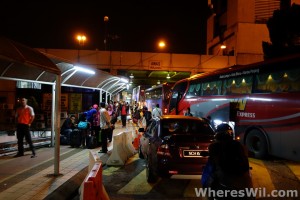 face the diection the buses come from when pulling in the station and walk along the right side sidewalk until you see a set of stairs up.
Take the stairs up and stay to the right, walking along side of the Putra Mall.
As you continue along you will shortly come to the entrance of the LRT station.
At the LRT Station
Since their is no direct LRT connection to the airport, you'll need to get to KL Sentral station.
Tip: The LRT opens at 6am.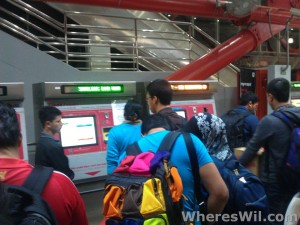 Use the machines to get a token. From Putra to Sentral cost only 2.5RM (~$0.75)
Once you have your token, walk into the station, up the escalator on the right and wait for the train headed left. (there are other ways to get to Sentral, if you need help, ask a local)
Getting off at the 3rd stop, head downstairs to the bottom level and catch the train to the left hand side of the escalator.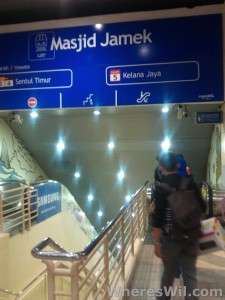 The second stop will be Sentral.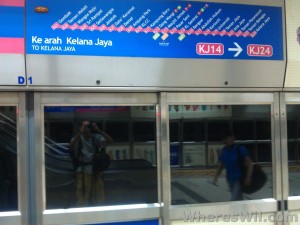 At Sentral Station
Follow the crowd of people exiting the station.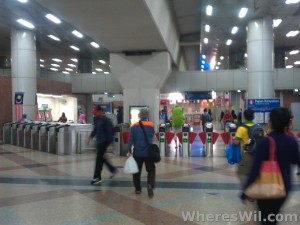 Once you get past the turnstiles (you need your token to exit, make sure you've kept it) you'll enter a large room with plenty of customer service desks that can help point your way.
If you head to the right you'll see signs for a train to KLIA. You can buy your ticket to KLIA or LCCT there, though you need to take a bus transfer (for LCCT at least).
Alternatively, you can forgo the train and take a bus direct.
As I was headed to LCCT directly, I decided to take the bus (which took about 1 hour) it cost only 10RM (~$3).
Arrive at the Airport
Enjoy your flight!