The RX100 is not the perfect camera, no camera is, but when my last camera met an aquatic death, I did my research, factored in my complaints from my previous full sized camera and ordered the RX100 M2.
I couldn't be happier with the pocket sized powerhouse I received.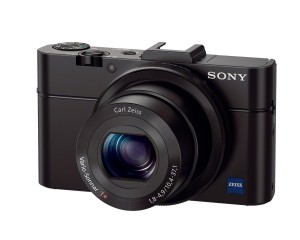 My Complaint With My Old Camera
I like photography and I love taking that amazing picture but I always found myself without my camera.
I often took shots with my cell phone because amazing things happened when I least expected and my big camera was either to heavy or to big (drawing attention from potential thieves) for me to justify carrying it all the time.
I needed something small, something that could fit in my pocket and always be with me, but I didn't want to sacrifice quality.
The Camera
The RX100 M2 is a pocket size 20.2 Megapixel camera with a 1-inch, rear illuminated censor, an F1.8 aperture setting, 3.6x optical zoom Carl Zeiss lens and a professional feel.
It's amazing optics, build quality, image IQ and control give it the feel of a professional DSLR while still being truly pocket-sized.
It handles everything I've thrown at it with flying colors and takes unbelievable night shots, regardless of its size.
I can't say enough about this camera.
Manual Control
Though the camera has two automatic modes (which shoot amazing photos) and several artistic shooting automatics, it is really designed for the individual who knows their way around a camera and wants control.
The RX100 lets you control everything you'd expect from a DSLR Camera but fits securely, right in your pocket.
Extra Features
There are three main additions to the M2 version of the RX100
Tilt Screen – The M2 now has a tilt screen so you can more easily take low or high shots. This small extra comes in handy all the time.
WiFi Connectivity – The new WiFi capabilities of the M2 allow you to use your smartphone as a remote for the camera and allow you to transfer your photos without a cable. This is great for taking self shots as a solo traveler.
Hot Shoe – While I have yet to use it, the addition of the Hot Shoe allows you to customize your camera with external microphones, flash, viewfinder, etc. and will come in handy for anyone that wants to enhance their experience.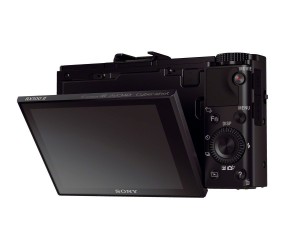 Negatives
I have found only two real negatives (other then the fact I can't edit media it's high quality media with my outdated netbook).
First, the zoom. The RX100 M2 has an equivalent optical zoom of 3.6x but can take pictures (still clear mind you)  much closer then that with the use of it's smart digital zoom option since it shoots such large images.
Secondly, this camera is not weatherproof.
To my knowledge, there is no professional quality, pocket size camera that is waterproof, dust proof and shock proof and sometimes travelers experience those environments. This does not deter me from the rx100 as much as it inspires me to invest in a rugged backup for shooting in hazardous conditions.
All of the photo samples I've posted have been re-sized to save on bandwidth.
If the price tag is a bit to high, the first edition of the RX100 (without WiFi, Hot Shoe or Tilt Screen) is a bit cheaper. (This edition set an incredible benchmark)