Kuching is an interesting city, one that I really enjoyed spending time in an hope one day to return to …but it has its quirks.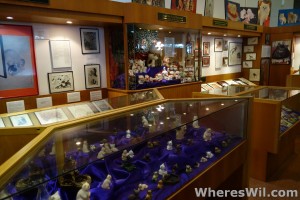 If you get the chance to visit Kuching you'll notice something. Cats.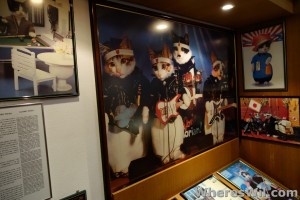 Kuching (meaning 'Cat' in Malay) takes its felines seriously. In addition to lots of stray cats that are fed by locals daily, there are large cat statues all throughout the city and even a cat museum.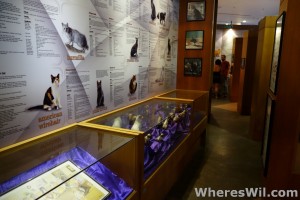 If it peaks your interest you might want to drop by the museum for a quick peak.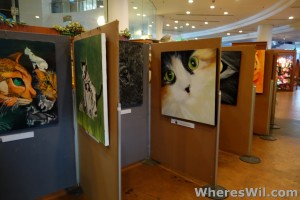 The museum is free to enter but they may or may not charge you to use a camera.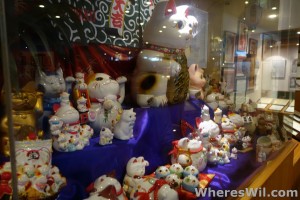 Various displays of different breads of cats, weapons with cat carvings, cat products (Hello Kitty, Garfield, etc), cat paintings, cat sculptures, cat in media (everything from comics to tv), stuffed cats and even pictures of celebrities (including Ann Frank) who owned cats.