While Kapas may not be as popular of a destination as some of the other islands in the area (Perhentian, Redang) it has a different vibe that may just be right for you.
Kapas doesn't have the loud bars, clubs, partying or crowds.
It's great for relaxing.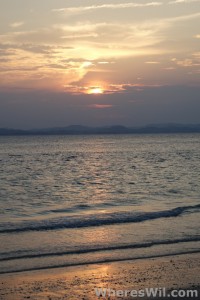 How to get to Kapas
To get to Kapas, you can take a taxi (my friends always drove me) from the Kuala Terengganu bus station for around 30 RM (~$9.50) and then take the ferry boat to the island for around 50 RM (~$16) per person.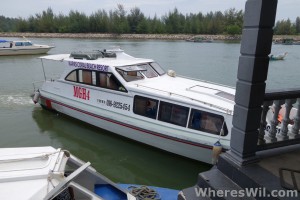 MGH is the friendly and sometimes negotiable, Suria has more frequent boats but is inflexible.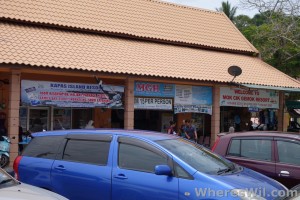 Where to stay in Kapas
There are a variety of accommodations on Kapas and the cheapest would be pitching your own tent at a campground.
There are dorms and many ocean side bungalows ranging in cost and comfort. Accommodations here are a good bit cheaper then the other islands.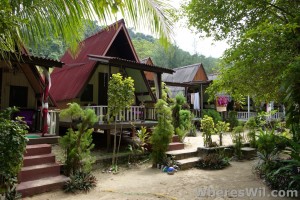 When I wasn't here for work, I stayed in a bungalow at KBC for 60 RM/night (~$19). It was a small, basic bungalow with attached bathrooms and a fan, just a few steps from the beach.
Where to eat in Kapas
There are many places to eat on Kapas and they will all be a little more expensive then on the mainland.
The restaurant next to KBC while a bit more expensive then some of the other restaurants on the island, had by far the best food I've had (though it's staff was rather air-headed)
What to do in Kapas
Relax!

Enjoy the sun, sand, and beautiful blue water!
Go snorkeling or trek through the jungle (there are paths).
There's even a dive shop if you'd like to go diving.
Tips
If you'd like alcohol, bring it with you. There are a few shops that sell wine & spirits in Kuala Terengganu's China town.
Make sure to stop at the fruit market by the jetty. There's no market on Kapas.
Kapas is closed during monsoon season so be aware and plan accordingly.
During the first week or two of Raya, Kapas will be fully booked. That is the only time where there are crowds on Kapas.