In my post "Make Money Traveling – Earn Anywhere" I mention that one can earn a living while traveling was as a Self Published Author, writing from anywhere in the world. I wanted to give you a little more information on how to do that.
I started self publishing in early 2012 but lost interest. After my sales of ~$100/month died out I started writing again. The more I write, the better I'm do and I'm on track to make $500 this month  (Feb '13).
Update: I made over $650 in Feb '13 (the month this was written) and the following month (March '13) I earned enough as a Self Published Author to more then pay for my first month of travel (Though I wont be getting paid for two months).
Where can I Publish?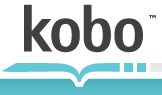 The most popular outlets for self published authors today are Amazon, Barnes & Noble and Kobo and you can publish to them all. While some authors additionally publish to Smashwords and itunes, I've found that working with those sites is not worth the hassle of dealing with their unfriendly systems and poor support. (You may have a different experience)
Since some of these services don't allow you to publish if you're not a resident of the USA (Amazon allows anyone to publish) you may end up wanting to use a site like Smashwords or draft2digital that will distribute your books to the channels you cannot access (for a %).
How do I Get Started?
Getting started is as easy as as creating an account. Each distributor will ask you for your name, address and business, tax and payment information in order to create your account. Since all royalties are taxable you will receive 1099s tax forms with your earning information yearly (for the US).  I am unaware of Tax information for residents outside the US.
Amazon Sign-up –  Barnes & Noble Sign-up – Kobo Sign-up
What should I Write?
This is something I cannot answer.
What do you like to write? What are you good at writing? What do you know? these are things you should ask yourself.
To get a better idea of which niches are doing well and which do not, check out Amazon Best Seller List and the Barnes & Noble Best Seller List, choose your genre and see what ranks well. Read some of the high ranking books to give you an idea (There are some free, high ranking ebooks as well.
While you might not make it to the top 100 list, I have books ranked in the 75,000 range for their genre that earn $50 monthly
How Do I Become a Better Writer?
There are many ways to become a better writer but the easiest is simple, read more.
Check out Amazon Best Seller List and Barnes & Noble Best Seller List and start reading. People who read a lot are often better writers.
Additionally there are writers conferences, and creative writings groups all over the place which you can find (or even start one yourself) on sites like Craigslist or MeetUp.
Formatting?
Different sites have different formatting requirements.


I try to format my writing to comply with all of them. I use Times New Roman title at 14pt the rest of the document at 12pt. I include a title and copyright page which is optional on some sites.
The body of the text can be written either in indented paragraph form or non-indented but should be easy to read.
All of the sites I use all you to upload .doc files which can be made in either Microsoft Word or the free alternative OpenOffice (Which I use).
Book Covers?
When it's time to publish your book you'll want to have a nice cover. It helps with marketing, catching the reader's eye.
You can make your own covers if you're skilled in graphic design or find a designer to work with you and make one.
If you're making your own make sure you don't plagiarize any images by either using your own photos or buying a stock image to edit (I use CanStockPhoto for my stock images)
Descriptions?
Descriptions help readers understand what you'll book will be like. All of my published works have a brief description of plot and an excerpt for readers to get an idea of the writing styles. Check out other popular books in your genre to see what makes a good description.
Be sure to accurately represent your books, otherwise you may have a high number of returns.
Publishing?
When it's time to upload your book you go to the various site dashboards and click the Add a New Book button.
Make sure your book had been edited and polished, grammar and spelling mistakes can give you a reputation as unprofessional and kill your sales.
You'll be asked to fill in the required information (title, description, categories, author, etc), upload your document and cover image, and set your prices.
When you click submit, your work will undergo a review process before being published and made available for sale. This usually takes between 12 hours and a few days.
Marketing?
Now that you're published, there are many ways to market your work. Some authors start blogs blogs for their writing where fans can go to find out about new and upcoming releases. You can also use social media like Facebook and Twitter to gain hype and inform family, friends and fans of your new releases.
Pricing?
There are different pricing categories for individual sites but Amazon only gives you a 35% royalty on anything out side of the $2.99-9.99 range (70% royalty). I price all of my products in that range.
Some of the sites offer price matching so I also recommend keeping your prices the same for distribution channels.
To get a better idea of what to charge, search for similar products by genre and word count.
How do I get paid?
Every time one of your published works sells, you get a royalty (usually around 70%). On a published work listed for $2.99 I make on average $2.08 on Amazon US, $2.17 on Kobo and $1.94 on B&N.
Each site have different payment options but they often include Direct Deposit to your bank account or a Mailed Check to your home. (Smashwords offers Paypal payments)
Since I travel full time, a direct deposited paycheck in my bank account helps sustain my travel lifestyle.
When Do I get paid?
Once you've accumulated the minimum payment threshold for the site (usually $10) you are eligible for payment.
Different sites have different policies on payment but none of them pay quickly. Amazon pays out two months after the end of the month of your earnings, Kobo, I believe, pays two months after the end of the quarter.
While you won't get your money fast but if you keep at it and keep working, a nice monthly paycheck deposited directly in your bank account is sure to help you in your travels around the world.
Taxes?
Even if you aren't earning enough to have an income tax burden you will be required to pay Social Security Tax (US).
Please make sure that you are prepared for your taxes by Setting Aside Enough of each payment to cover your taxes. Amazon, Barnes & Noble, and Kobo all share your earnings with the IRS.
Like this Post?
If you like this post please support this site by using the link below to make your next Amazon, Barnes & Noble or Kobo Purchase. I get a small percent at no additional cost to you!