Setting off from Ngwe Saung headed north, we headed on what we were told was a one hour journey to Chaung Tha Beach. Like most directions in Asia, that was a gross under approximation of time.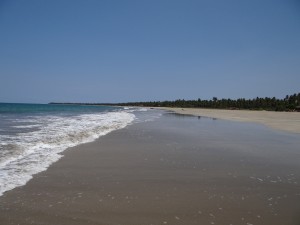 Starting from our guesthouse, on the south end of Ngwe Saung beach, we drove over packed sand until a rock face blocked our path.
From there we took the 'road', a rocky dirt path in hot sun cutting through farmlands, past temples and into the jungle.
We were told we would need to take the ferry to cross the river to get to Chaung Tha, but in reality we had to cross three. There were three rivers and three ferries where we loaded our motorbikes on and off for safe passage to the other side.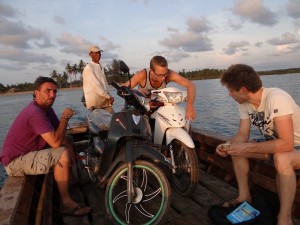 We drove where few foreigner had ever been,  through small villages and jungle, where I was surprised to find English speakers.
After crossing the second river, hot and sunburnt from the ride, a man invited us into his beautiful wooden home (that had been in his family for generations) for a break. He welcomed us, spoke with us and provided us drinks (a beverage made from fermented palm).
He and his cousin (a Muslim taking refuge from the conflict around his home) accompanied us (three on each bike) to the last river, on the ferry and into Chaung Tha for a late lunch.
By the time we were done, we had no time to see the beach. We had to head back promptly to avoid being stranded in the dark, with no ferry travel this sunrise.
So we headed back.
While waiting for the first ferryboat to unload its shipment, we had time to explore the local village, before we could load our bikes and cross the river. It was a magical glimpse into a life so very different from my own filled smiling faces.
Going where foreigners rarely go, seeing people in their daily lives, untouched by foreign influence or tourism is magical. While just a day trip costing 8000 kyat to rent a bike (~$8.80 split between two), 1000 kyat ($1.10) in gas and less then $2 in ferry rides (per person) was well worth the memories of an adventure, that I'll keep for a lifetime.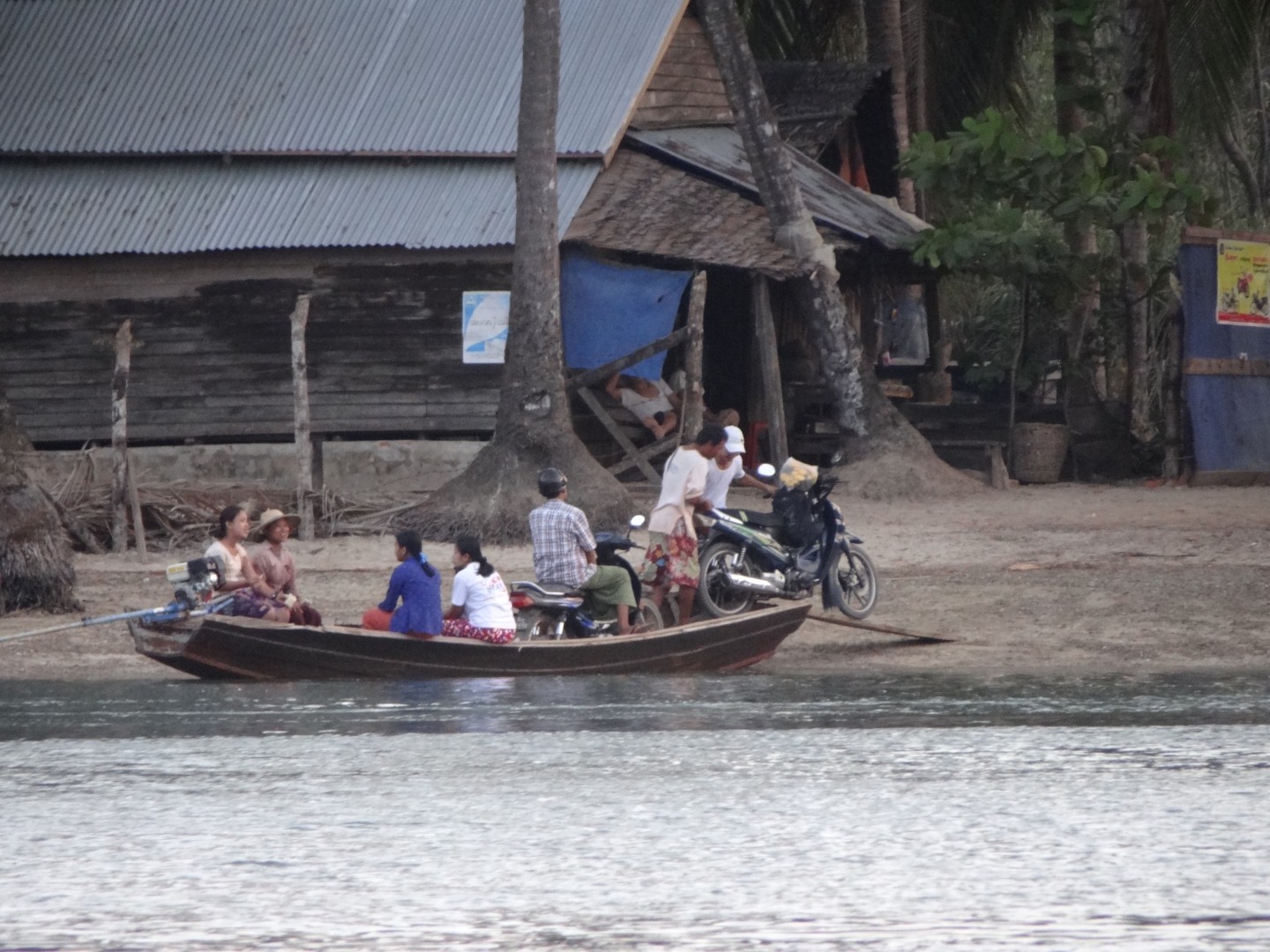 Sometimes the journey is really is more important then the destination.