In the Malaysian State Terengganu there is a beautiful 100 square-mile man made lake.

Former highlands, flooded via dam, became 340 lush jungle islands surrounded by brilliant blue water where you can fish, swim, hangout with friends, explore waterfalls, and watch the wildlife (we saw some monkeys).
Though it is unfortunate of the ecological damage that has been done here, Malaysia is turning the area into an up-and-coming tourist attraction.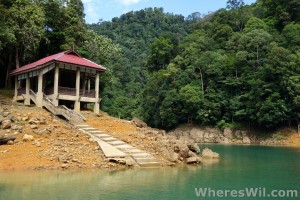 With a group of new friends I met while in Terengganu, I spent a weekend on a houseboat we deemed 'the shackraft' in Tasik Kenyir.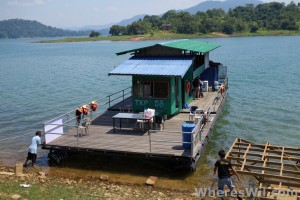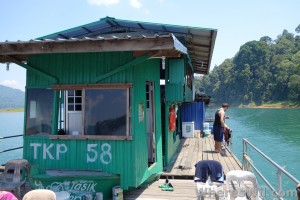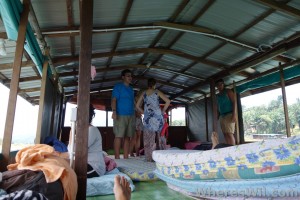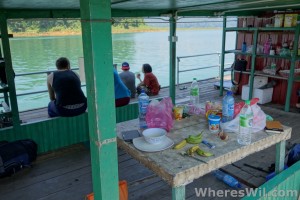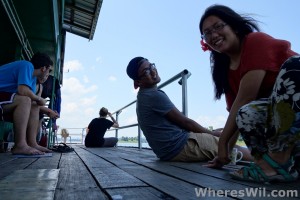 The 2 day/ 1 night journey cost 1000RM split 13 ways between cost only 77RM ($23.65) per person.
The only way to book the boat was to show up and talk to them.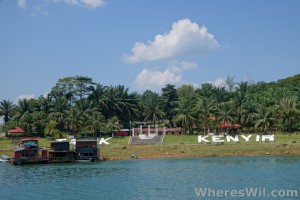 Though there are chalets on the lake and more resorts currently in construction, there is currently little information about Tasik Kenyir online (other then information for permit fees we didn't pay and a few accounts of man eating fish).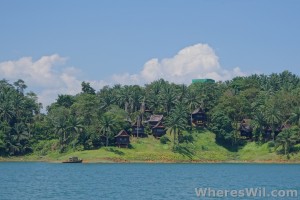 Check it out…