For those new to Yangon, you'll learn that there are two different bus terminals. If you're traveling from the west, Ngwe Saung, Chaung Tha, Pyay (Hlaing Thar Yar Bus Terminal) to Bagan, Mandalay, Inle, etc. (Auing Mingalaor Bus Terminal) you'll need to catch a ride between terminals.
If you're at either terminal, locals will undoubtedly as you 'where you go?' and if you tell them where you're headed, they'll either take you to their friend's bus service or tell you you need to go to the other terminal.
There are two ways you can travel between terminals
First, you can hire/share a Taxi which will start negotiations at around 15,000 kyat ~$15.50 (I've heard of travelers haggling down to around 8,000 kyat).
Or you can do what the local's do  hop in the back of an open pick-up for the hour long ride, costing only 500 kyat ($0.55) per person.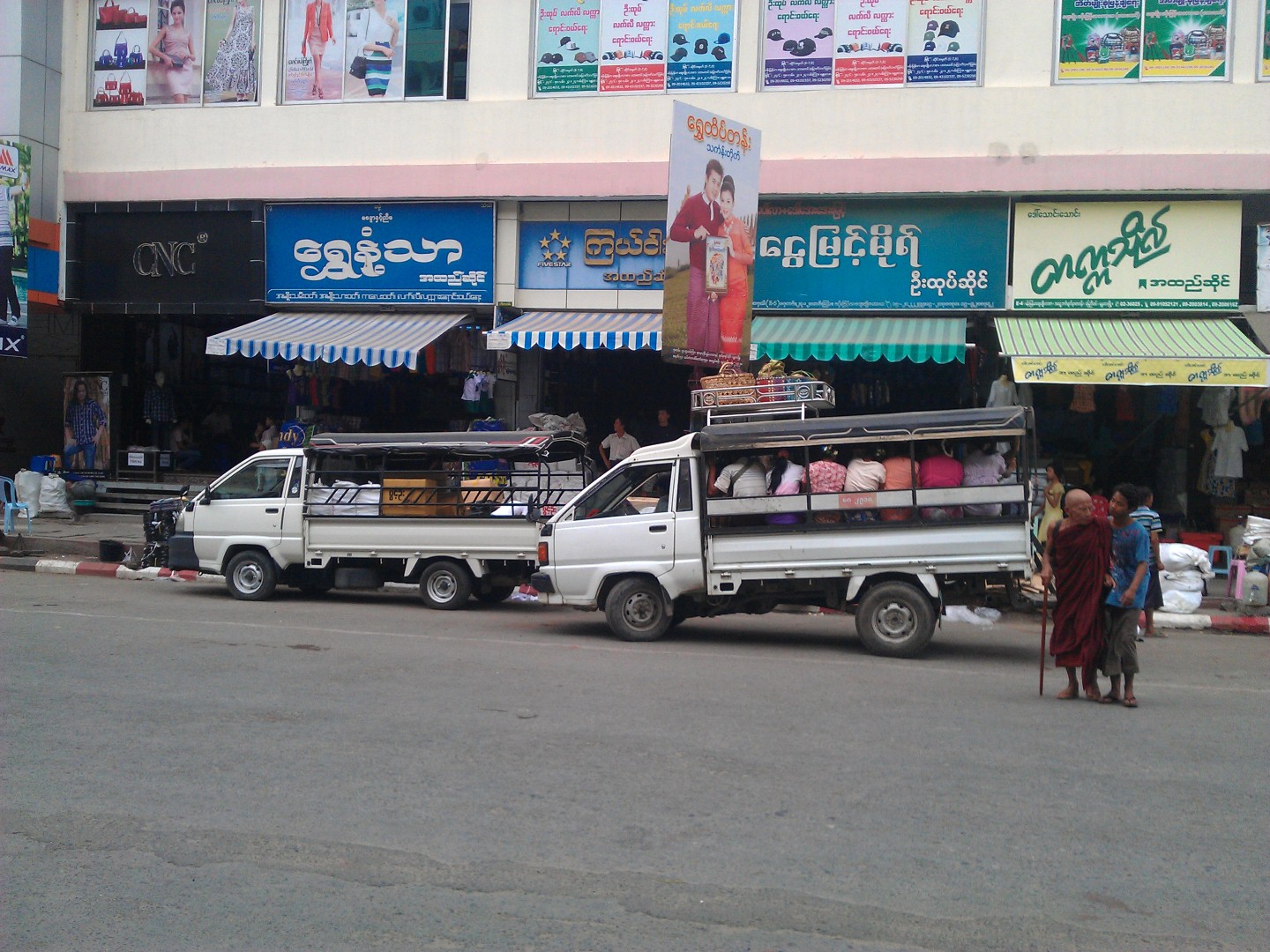 While a taxi might be slightly more comfortable (I shared the local pickup with just under 30 other people), the budget minded and adventurous traveler will surely do as the locals do.
In either bus terminal keep your eye out for the shared rides. If a local doesn't lead you to the correct one, make sure you know the name of, and can pronounce, wherever you're headed so you don't end up headed in the wrong direction.
Note: Local pickups are available going pretty much everywhere you'd want to go throughout the country. When taxis try and rip you off, in the middle of the night, you almost always have the option of walking to the main road and flagging down a pick-up (locals will give you all the details you need)